10. Alvin and the Chipmunks: Chipwrecked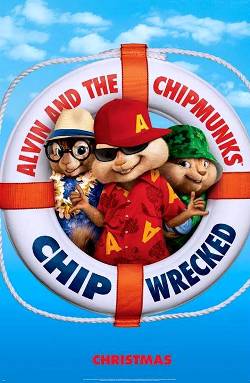 In December 16, kids and the whole family will see Alvin, Simon, and Theodore, together with Dave and the Chipettes, spend some quality time in an ocean cruise and turning it into one of their singing and dancing playgrounds. The plot of the movie thickens when the six chipmunks find themselves adrift the cruise, thus being marooned in a small deserted island.
9. The Darkest Hour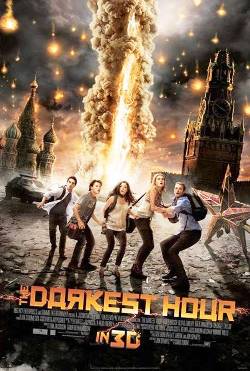 One of Earth's darkest hours comes when visitors from other worlds invade the planet and erasing all forms of energy found in cars, planes, and power plants, along with human, plant, and animal life. Particularly set in Moscow, five friends unite for the cause of winning against an unknown enemy and destroying their defenses.
8. We Bought a Zoo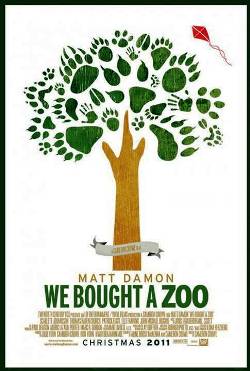 How will you give your family a fresh start? For one dad, he sets a new life with his two children by living in a struggling zoo and helps it rise back to fame and glory. The family grows together with love as they are being helped by a zoo employee in overcoming the challenges of both family and sustaining the needs of the many animals sheltered in this sanctuary.
7. The Adventures of Tintin: The Secret of the Unicorn
This new adventure of Tintin involves a model ship, named Unicorn, which has been bought for a pound in a shop. While everyone thinks this model is a mere figurine, Tintin is surprised that a certain Mr. Sakharine is doing everything he could to get his hands on the small item, even kidnapping and planning to murder the reporter in the process. As Tintin's group, which involves pet dog Snowy and Captain Haddock, get to Morocco, they were surprised that the said ship, the Unicorn, holds the key for an even bigger treasure.
6. The Girl with the Dragon Tattoo
As journalist Mikael Blomkvist search for a woman that has been missing for over forty years, he uncovers something more than just a person who has been off the system. More importantly, with the help of a computer hacker, they are being shrouded in mystery as they reveal institutions that move behind the scenes and pulling strings in the various movements across the government and the society.
5. Tinker, Tailor, Soldier, Spy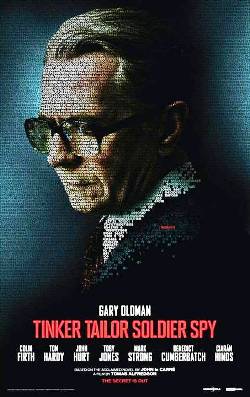 The British Secret Intelligence Service is on the dilemma of having a suspected mole within its organization, without most of its agents knowing the matter. You get to see Control, the head of the said group and Smiley, an investigating agent, get into the bottom of things, and uncover the secrets that lead to a Russian spy. Existence of such a claim is being tied up to a failing operation in Budapest, Hungary.
4. Extremely Loud and Incredibly Close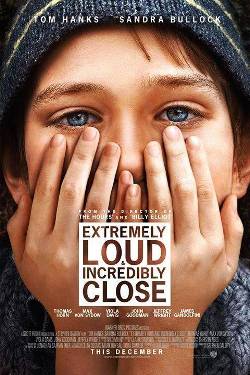 The life of 9-year-old Oskar Schell is considered to be a very colorful one especially that despite of his young age, he became an inventor, a designer, an astrophysicist, a pacifist, and a tambourine player. His parents mean so much to him, particularly his father. With the loss of his dad during the September 11 terrorist attack, he finds a key that unlocks a secret somewhere found in the heart of New York City, which begins the journey that will change the lives of many people.
3. War Horse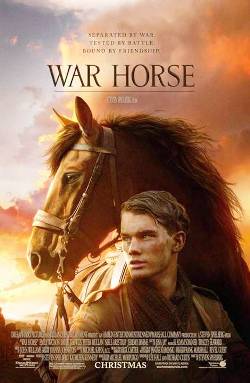 From acclaimed director Steven Spielberg, he comes up with another movie that is set to change your perspective about friendship, love, and loyalty. War Horse is about the bond established between a man and his horse, their separation in the midst of the First World War, and how this very horse has changed the lives of so many people he helped. He met with British cavaliers, German soldiers, and even a French farmer, where it ends its journey in No Man's Land.
2. Sherlock Holmes: A Game of Shadows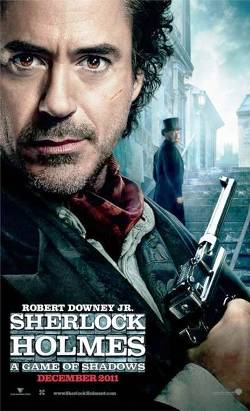 The Game of Shadows revolves in the team of Sherlock Holmes and Dr. John Watson in foiling the plot of their worst adversary, Professor Moriarty while crossing paths with Holmes' brother, Mycroft, and a French gypsy.
1. Mission: Impossible Ghost Protocol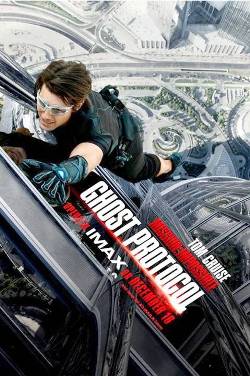 We have seen Ethan Hunt and the IMF team get to accomplish the most impossible missions and achieving hard feats. However, everything changes when this said team is shut down because of their failure in keeping the Kremlin safe from trouble. Because of a lack of direction, Hunt establishes a new group in order to clear IMF's name.